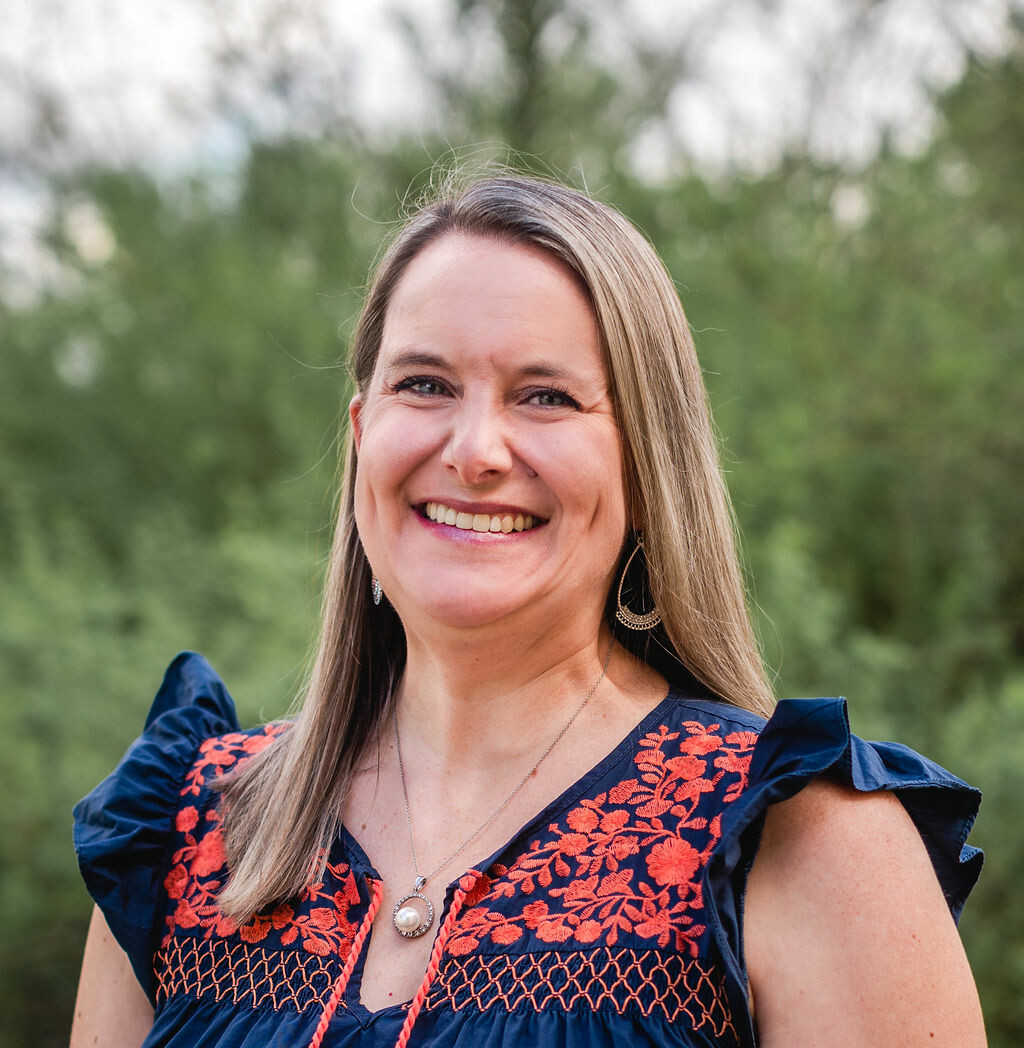 Kathryn Hoelscher
Children's Director
Office: 210-654-0881, ext. 213
Kathryn was born in Metairie, Louisiana but as her family jokes, she got to Texas as fast as she could at the age of 6 months. She is the daughter of Neil and Tanna Finley and has 3 siblings: Lauren, Mallory, and Nathaniel. The Finley family has been members of Northern Hills UMC since 1989.
Kathryn met her husband Michael here at Northern Hills and this congregation has been a valuable part of their faith journeys. They were married here in June of 2005 and were the first couple to be married in the new building after the "big move" from the Higgins location. They have two children, Deacon and Taryn. Deacon is a freshman in high school and Taryn is in 7th grade. Kathryn values the opportunity for her children to grow up with a great faith foundation like the one she had.
Kathryn graduated from James Madison High School in 2005 and went on to Texas State University – San Marcos and graduated in 2005 with a degree in Elementary Education. She was a classroom teacher for 13 years before leaving the classroom to become the Dyslexia teacher on her campus. In 2020, God told her it was time for her to leave that campus and "trust Him". That's what she did.
For the last two years, Kathryn has been subbing at various elementary schools, because even though she was told to leave the school, she couldn't leave her passion for children behind. When the position of Children's Director was left open, she was called to fill the roll. Kathryn's passion for children, teaching skills, and ability to see and remove barriers to learning allow her to make God's Word understandable for all kids. Her vision for Wednesday night's will help guide children to learn how to use their Bibles and commit its teachings to their everyday lives. Sunday mornings will engage, inspire and connect with kids of all ages.
Kathryn loves God, loves kids and wants all children to learn and rely on His Word. In her spare time, she loves all things Disney.