ESL (English as a Second Language)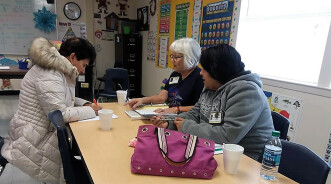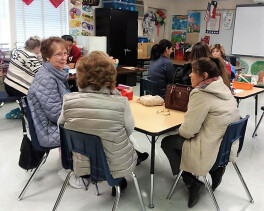 Clases de Inglés como Segunda Lengua Las clases de Inglés como segunda lengua se dan en sesiones de 6-8 semanas tres veces al año. Estas clases estan abiertas para cualquier persona interesada en aprender y/o mejorar sus habilidades en la lengua de Inglés. Cada alumno es asignado a un mentor quien es de habla inglesa como primera lengua, con quien tendrán la oportunidad de practicar de una forma mas personalizada. El máximo número de alumnos por mentor es dos personas.
Las clases son los Jueves de 9:15 a 10:45 a.m. en nuestra Iglesia.
Sesion el primavera 2020
de marzo 19 - abril 30
Para mayor información, mándenos un correo a
English as a Second Language classes are 6-8 week sessions three times per year. The classes are open to anyone interested in learning and/or improving their skills in the English language. Each student is assigned a mentor who speaks English as their first language so students will have the opportunity to practice in a more personalized way. No more than two students per mentor.
Classes are Thursdays 9:15 - 10:45 a.m.
Spring 2020 Session
March 19 - April 30
For more information or to sign up for a class please email us at