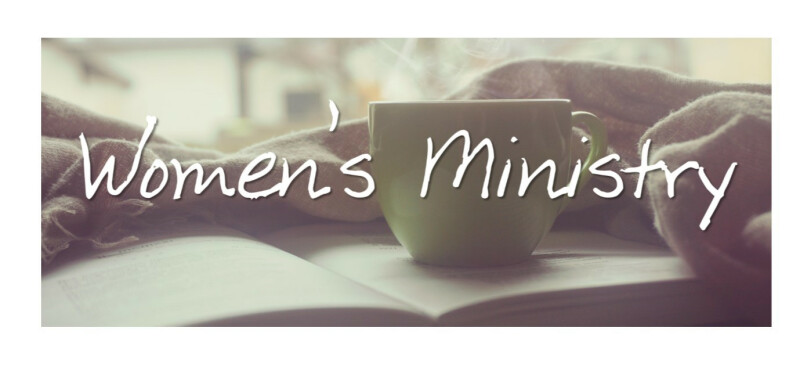 Women's Ministry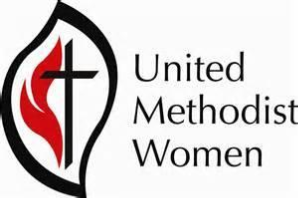 Purpose
UMW's purpose is to build a community of women whose purpose is to know God and to experience freedom as whole persons through Jesus Christ, to develop a creative, supportive fellowship, and to expand concepts of mission through participation in the global ministries of the church.
Membership
Membership in UMW is open to any woman who indicates her desire to belong and to participate in the global mission of the Church through the organization. We unite in supporting local, national & global missions. Joining is easy. Any woman can be a member of UMW. As a member, you have a chance to support UMW through your prayers, volunteer activities, and financial contributions. Whether your aim is fellowship, service or study, there is a place for you in United Methodist Women. Got kids? No problem, child care is available.
For more information, contact Donna Roeder, 830.980.5108 or
History
Did you know that the parent organization of United Methodist Women was first started in 1869 by six women? UMW's parent organization was called the Woman's Foreign Missionary Society (WFMS). It was an organization whose goal was to support the needs of women and children in India. Two wives of missionaries in India started WFMS when they saw the lack of medical and educational support for women in India at the time. The decisions made by the six founding women members in 1869 were the spiritual, moral, and financial foundation for the building of a children's school in India and the hiring of a doctor and educator who would work specifically for women and children in India. So six women not only saw the need to help women and children, but they also took action by providing their time, skills, and monetary gifts to help other women and children who didn't have adequate medical attention and educational care. Today, United Methodist Women (UMW) hold fast to these standards set over 141 years ago. UMW supports local, national, and international mission work for women and children through gifts of prayer, time, study, and monetary gifts in order to more fully support needs of women and children.
Ministry and Mission
The Northern Hills (NH) UMW unit supports women and children at NH and in the local community with donations of time, food, and monetary gifts.
NHUMW supports many church programs and ministries including Vacation Bible School (VBS), Youth Ministries, Special Needs Class, and donations of free tickets for children and adults with special needs to attend the Fiesta Parades of San Antonio.
NHUMW unit also supports local community groups like Providence Place, Church Women United, Campus Ministries at San Antonio College, Wesley Health and Wellness Center, the Texas Diaper Bank, and Jireh House Community Development and Resource Center.
Nationally, the NHUMW currently supports Imagine No Malaria, Heifer International, and Rio Bravo Deaf School.
The women of NHUMW are excited to be a part of local, national, and global missions. We want to meet you and get to know you as friends, neighbors, and sisters in Christ. If you are looking for a way to build more relationships with other women or if you are looking for a way to be more active in the community, contact Donna Roeder at 830.980.5108 or .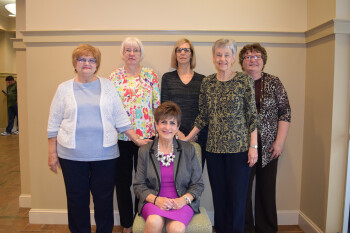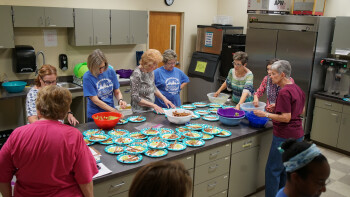 Faith Circle
Contact: Sue Bohlen, 210.646.2306
The Faith Circle meets to discuss women and children's issues, as well as topics within our faith.
Meets on the 3rd Tuesday of each month at 10:00 a.m. in B2.
Hope Circle & Circulo de Esperanza
Contact: Donna Roeder,
The purpose of this Circle is to support and encourage women between the ages of 20 and 40ish, as well as emphasize missions. Childcare is provided.
Meets at quarterly Bunco gatherings, 6:30 p.m.
Love Circle
Contact: Diana Poerner,
The Love Circle meets to perform various services for the community, such as making cancer caps for local hospital patients going
through chemo.
Meets the 2nd Tuesday of each month from 12:00-2:00 p.m. in B1.
Women's Retreat
We have a women's retreat annually. This is a great opportunity to get to know other women in the church, take time for rest, relaxation, fun and study.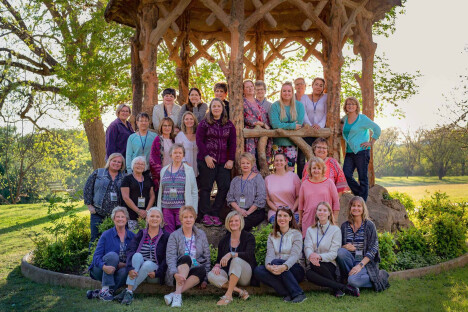 Monday Morning Groups/Bible Studies
Monday Morning Moms
Contact: Dionne Coston,
Monday Morning Moms is a Christ-centered refuge, providing a loving, supportive community, while promoting spiritual growth and development. They read and discuss books, pray for each other, have play dates and social nights out. They meet on Mondays from
9:00–11:00 a.m. in B4 and childcare is available. Contact the leader or just show up … they would love to have you!
Precept Study
Contact: Janice Cooper,
Precept is an inductive Bible Study that will help ground your faith, challenge your walk and give you hope for the future. They meet from 9:30–11:30 a.m. in B1.
Wednesday Night Study
Contact: Tanna Finley,

This Bible study group consists of women of all ages. We meet on Wednesdays, 7:00-8:00 p.m. throughout the year. You are welcome to join at any time! We'd love to get to know you better as we study and fellowship together.