Men's Ministry
We have several different opportunities for men to be involved and get connected at Northern Hills.
Men's Retreat
We have a men's retreat annually or semi-annually. This is a great opportunity to get to know other men in the church, take time for rest, relaxation, fun and study.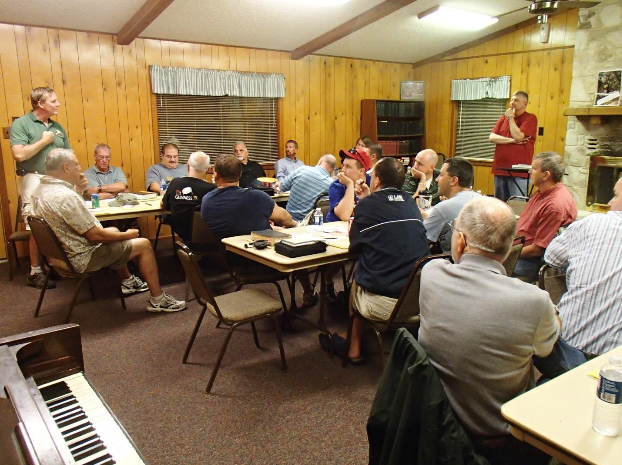 United Methodist Men (UMM)
Contact: Neil Finley,
Men of all ages meet bi-monthly at a restaurant. Several fundraiser occur throughout the year, including an annual golf tournament, to support mission projects, outreach ministries and the youth.
Men's 9:45 a.m. Sunday School class
Contact: Jim Cooper,
This class is designed to meet the needs of the new student as well as the mature Christian man as they study, learn, and grow together. The Bible is the primary text.
Men's Wednesday Night Bible Study
Contact: Jim Cooper,
Men Chewing on the Word meets on Wednesday nights from 7:00-8:00 p.m. during the school year. They gather to study and discuss issues men deal with daily.
Kairos Prison Ministry
Contact: Ron Trafton,
An interdenominational and continuing Christian ministry designed to meet the spiritual needs of the incarcerated. Twice a year, men and women from local area churches go to the local prisons to work as a team.