Ministry Center
In February 2015, Northern Hills purchased a building at 4306 Naco Pass (map below) with the dream of building relationships, forming partnerships and joining with the community in meaningful ministry in the neighborhood where our church started. This is a new endeavor for us and we are excited about the call we feel God has placed on our congregation. We are reaching the community through worship, prayer, human services (working with organizations to provide a more holistic approach to health - body, mind and spirit) and ministry.
Click here to see a short video about our dream and vision for the Ministry Center: https://www.youtube.com/watch?v=oZGb9jpGmL4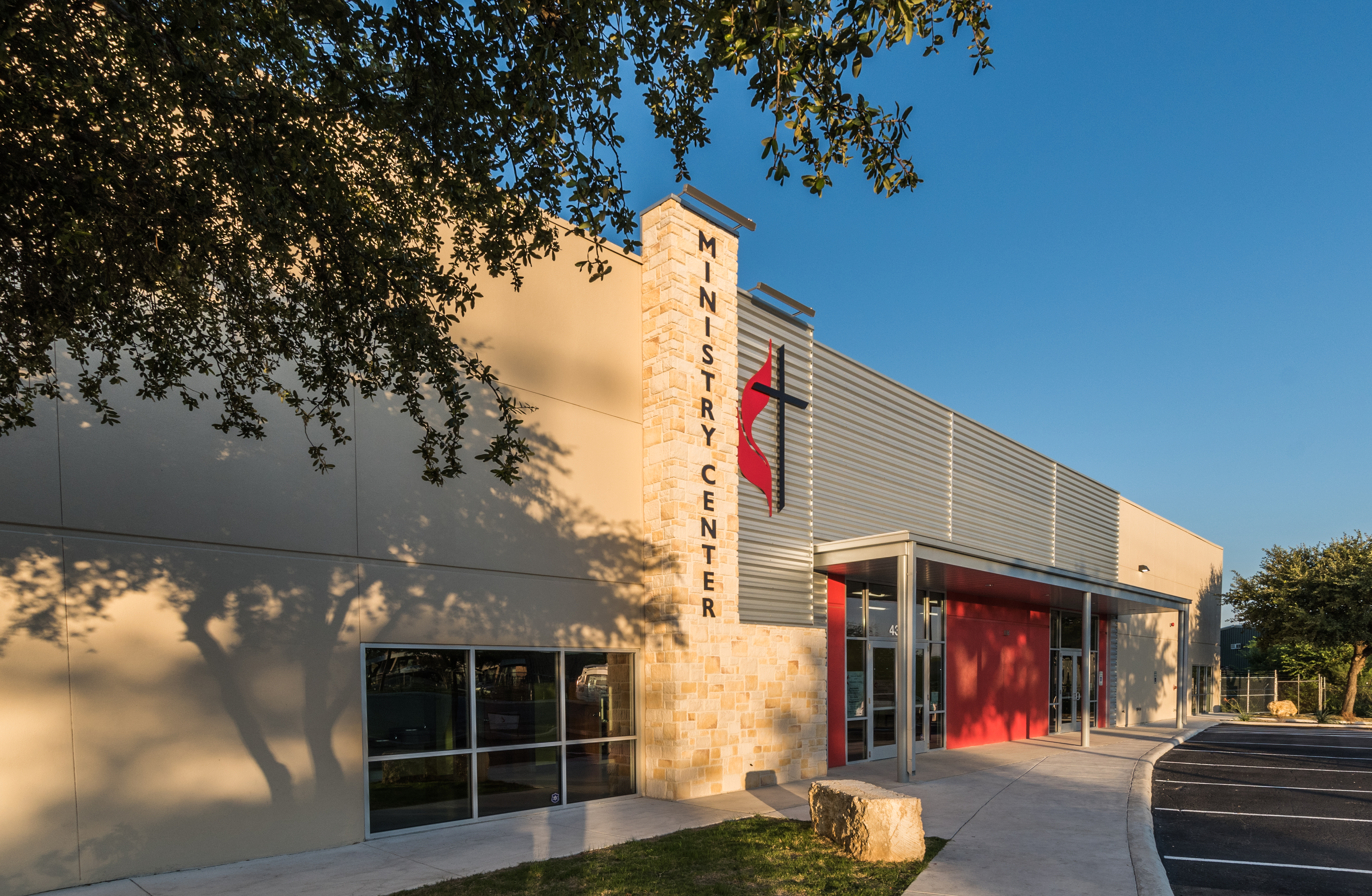 Ministry Center hours:
Monday - Thursday: 8:00 a.m. - 3 p.m.
Friday: Closed
Saturday: 5:00 p.m. - 7:00 p.m. (meal and worship)
Sunday: 12:00 p.m. - 2:30 p.m. (meal and worship)
Worship at the Ministry Center:
Saturdays: Meal at 5:00 p.m., Worship at 5:30 p.m.
Sundays: La Roca - bilingual service, Meal at Noon, Worship at 1:00 p.m.
Classes:
ESL (English as a Second Language): Mondays, 6:30-8:00 p.m.
(beginning January 28)
Citizenship Classes: Thursdays, 8:30-10:00 a.m.
Fit & Faithful Strength and Fitness training: Thursdays at 11:00 a.m.
There are many opportunities to serve at the Ministry Center.
Click here to volunteer
(All volunteers are required to pass a background check.)
Contact us at 210.236.6810 or .