Children's Music
Children's Choirs at Northern Hills strive to meet children wherever they are on their spiritual journey, forge long-lasting relationships with a loving community of believers and help them become full disciples of Jesus as they praise God through movement, instruments and song. And, we do all of this while having lots of fun too!
We strive to:
Teach biblical truths and scriptures through song.
Teach the great hymns of faith, both old and new.
Have children help lead worship in multiple styles.
Create a loving environment where children are nurtured as they grow and learn to use their musical gifts.
Kids can join anytime. Your children will grow in faith and ability and confidence every time they come, so the more often, the better, but please don't let an absence keep you from coming!
Cherub Choir for 4 year old through 1st grade
(4 years old by September 1)
Wednesdays from 6:15 – 6:45 p.m., Children's room 4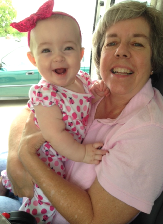 Directed by Sudie Rogers
Sudie Rogers has been a church musician for nearly 40 years. Previous to teaching the Cherub Choir, she taught elementary music (grades kinder through 5th) in the North East ISD for seventeen years. Her degrees and certifications are in Music Education. Now that she is retired from school teaching, she is instructor for clarinet master classes at the middle school and high school levels and also teaches private clarinet lessons. She has raised three wonderful sons, Rob, James and John; (who are also musicians) with the help of her devoted husband, Mark. Her favorite hobbies are spending time with her family, (including Granddaughter Brynn,) traveling, reading and gardening.
Kings Kids Choir for 2nd – 5th graders
Wednesdays from 6:15 – 7:00 p.m., Children's Room 10